Santiago's on the Ave. was established upstairs in the Historical Poster Building in 1980.  Unfortunately, the entire building was destroyed by fire in the summer of '85.  The only items that were saved were General Santiago's poster, a neon light (currently displayed above our back door) and our recipes which were known by heart.  Santiago's was reopened in 1986 at its present location on Yakima Avenue.
Our efforts have been rewarded as recipients of "Best Mexican Restaurant", "Best Place to take a Client to Lunch" and "Best Wine List" from numerous newspapers/magazines publications and readers polls.  The Daily Farmers of Washington awarded Santiago's First-Place in the 2002 "Washington's Best Nachos" recipes contest.  Our winning recipe: Chili con Queso is outstanding!  It took first place again in 2003!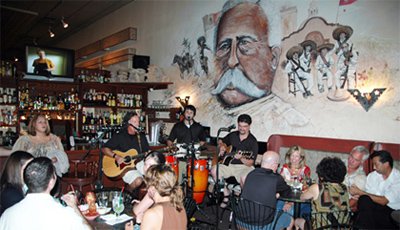 Reservations are recommended but not required!
We are the leading Yakima Mexican Restaurant winning awards and recognition throughout the Northwest.  Santiago's is Yakima's favorite restaurant to have been published within Northwest Best Places... and for over three decades of continuous recognition.
We offer the largest Tequila selection North of the Border, a large selection of local Microbrews on tap as well as our Award-Winning Wine selection.  Also, enjoy our outdoor dining.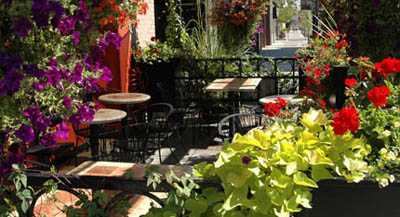 We appreciate the recognition of our dedication to provide you and your guests with the best food and beverages in the Yakima Valley. 
Hours of Operation
11:30 AM all day long Monday-Friday through dinner!
Dinner only on Saturday... open at 5 PM
Closed Sundays and Major Holidays
Happy Hour Monday-Friday 3 PM to 6 PM (lounge only)